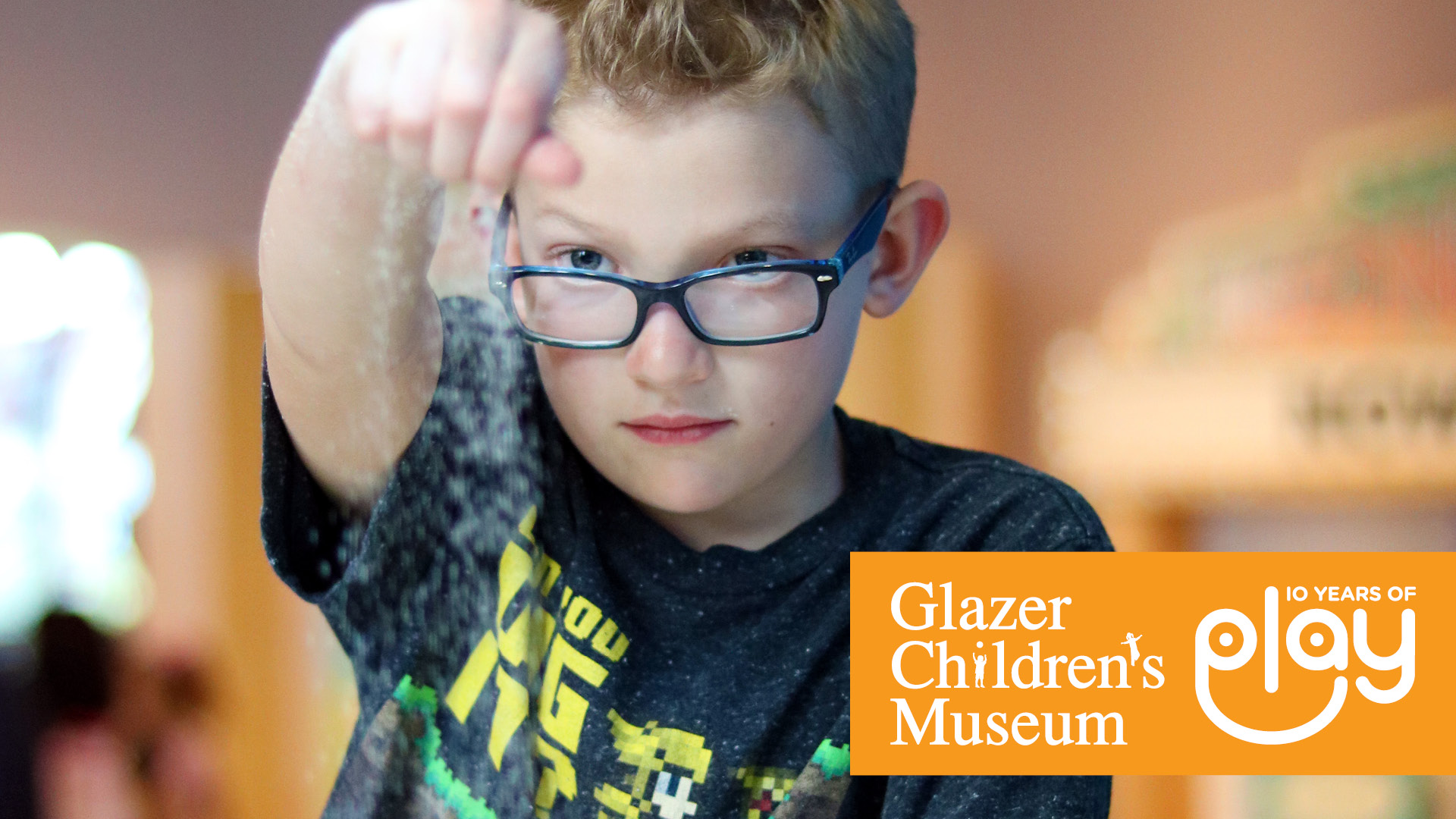 Play, learn, and discover at GCM with your students! GCM offers field trips both in-person and digitally to fit any and every classroom's needs. Does your group want to play in our exhibits? Then come play with us in person with our chaperone-guided field trip. Can't make it to the museum? That's ok! Enjoy a GCM field trip from anywhere with our digital option. Are you a Title 1 School? We offer special pricing just for you!
Do you have questions, concerns, or need help? You can call our Guest Services team at 813 443 3821 or email reservations@glazermuseum.org.
In-Person Field Trips GCM Cl@ssroom Title 1 Schools
In-Person Field Trips
Do you want to enjoy an in-person field trip at Glazer Children's Museum with your student? Join us at GCM for a chaperone-guided field trip. We link brain-building play and quality learning standards to elevate each child to reach their full potential. All GCM exhibits are curated by educators to encourage thoughtful questioning, critical thinking, and imagination.
Rates: Children are $10 each. 1 chaperone FREE per 10 children. Additional adults are $10 each.
Title 1 School Rates: Free with proof of Title 1 status, based on availability. Learn more below.
Days + Hours: Field trips during the school year are offered from the months of September to May, Tuesdays* through Fridays. Please be prompt for your check-in slot as it is our goal to get you into GCM to enjoy your visit as quickly as possible. If you arrive late, you may have to wait for an open slot to check-in.
* The first Tuesday of each month is not available for field trips due to our Children's Board Free Tuesday event.
Field Trip Countdown: It's our goal to get you and your group into GCM to enjoy your visit as quickly as possible. Please follow the procedures and policies outlined in our Field Trip Countdown document in order to ensure your field trip to GCM is smooth and swift!
Are you ready to book your field trip? Please fill out our Field Trip Request Form. This gives Team GCM a good idea of how many children and chaperones will be in your group, along with your desired date(s) and arrival times.
Summer Field Trips Field Trip Request Form Field Trip Countdown
---
GCM Cl@ssroom
Team GCM has created PreK-4 digital options to turn your classroom into a GCM Cl@ssroom! Purchase this option to enjoy access to standards-based, literacy, and STEM-focused Think Studios for grades PreK-4. View our Digital Field Trips trailer here.
Price: $25 per teacher, includes access to content for one grade level
Title 1 School Price: Free with proof of Title 1 status. Learn more below.
Educational Benefits: Access for one (1) teacher to Think Studios (one literacy-based, one STEM-based) for their specific grade.
Other Benefits: Subscription to GCM's quarterly educator e-newsletter. This e-newsletter provides extra resources, educational content, and other information for educators to share with their students.
Are you ready to purchase? We can't wait for you to experience GCM Cl@ssroom. You can purchase access to yours by emailing education@glazermuseum.org. Please include what grade level you are interested in.
GCM Cl@ssroom Access Request Form
If/Then Collection
In 2021, Glazer Children's Museum received the IF/THEN Gender Equity Grant from the Association of Science and Technology Centers, the National Girls Collaborative Project, and the IF/THEN Initiative to create content that promotes equity in STEM, including equitable gender representation. Team GCM Educators have created 3 digital field trips for our GCM Cl@ssroom for grades Pre-K to 4th that focuses on the idea that everyone is a scientist! These field trips are standards-aligned lessons that incorporate IF/THEN Collection resources, include multiple videos created by Team GCM Educators, and are 100% free to educators.
Learn more about the If/Then Collection
GCM Cl@ssroom Sponsored By
---
Title 1 Schools
At the Glazer Children's Museum, we believe that every child deserves the chance to play with purpose and develop as a lifelong learner and leader. We are proud to offer opportunities to Title 1 Schools in Hillsborough County, Pinellas County, and Polk County to ensure the Museum can serve as a resource for all students in our community. Close to 5,000 Title 1 students per year visit the Museum for free as a part of our Social Responsibility Initiative. Sponsored Field Trips are limited to one per school year, are available Tuesday-Wednesday, for schools located in Hillsborough County, Pinellas County, and Polk County.