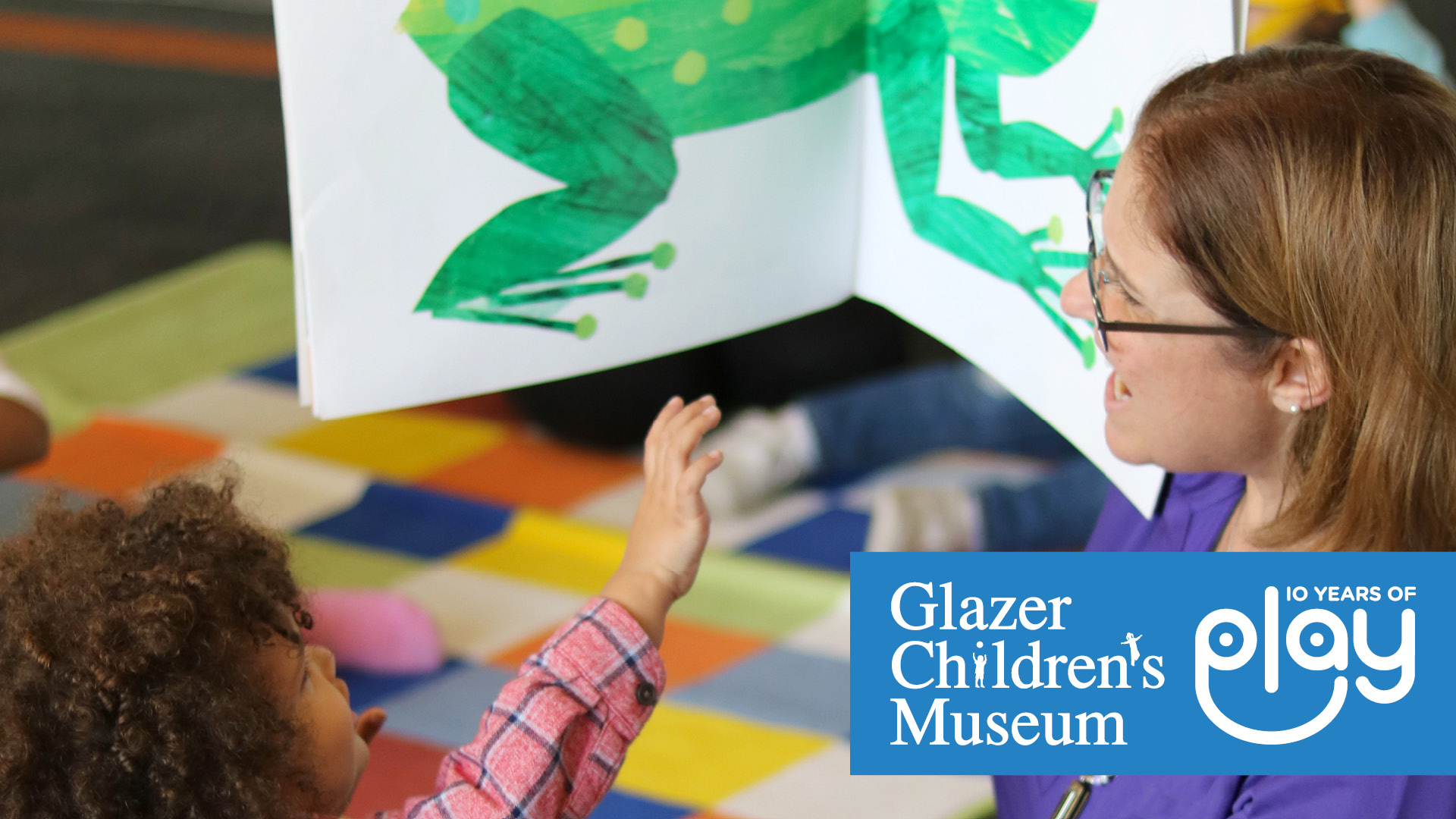 The Glazer Children's Museum has many volunteer opportunities available for teens, adults, and groups. Volunteers interact, teach, and inspire museum visitors. It is through a volunteer's graciously donated time and talents, that we can better meet our mission to create a learning laboratory where children play, discover, and connect to the world around them to develop as lifelong learners and leaders.
We are always seeking energetic individuals to help us bring the Glazer Children's Museum to life. Volunteers of all abilities, interests, and schedules are needed. All volunteer candidates are subject to criminal background checks.
Volunteer Application Internships Volunteer Login
Volunteer Commitments Levels
Ongoing Volunteer for regular shifts (weekly, every other week, or monthly) on a long-term basis. Shifts may change as needed, but the volunteer expects to fulfill his/her duties for an extended period of time.
Short-Term Perfect for partial year residents, students, and those with limited availability – volunteer for regularly scheduled shifts for shorter periods of time.
Special Events Volunteer for special Museum events only including holiday events, parades, internal and external events. Volunteers of any commitment level may sign up to volunteer at Special Events in addition to their regularly scheduled shifts.
Teen Play Leader We have added Teen Play Leader programs for the Fall and Spring Semesters!  The mission of the Teen Play Leader program is to inspire, train, and engage teen students to prepare them for future careers in museums and education. Learn more or apply now here. We are no longer accepting Teen Play Leader applications for Summer 2021.
Internship If you are a college student looking for an internship where you can learn and grow, GCM is the perfect place. Visit our internships page here for openings and descriptions.
How to Become a Volunteer
Complete and Submit a Volunteer Application
Be Asked to Interview and Attend an Orientation Session
Set a Start Date and Schedule with the Volunteer Coordinator
Who Can Volunteer
Individuals: Any adult or teenager (age 14 and older) may apply to be a volunteer with the Museum. There are a variety of volunteer positions that you can select from as well as opportunities to offer suggestions for what capacity you would like to serve. For example, volunteers fill various roles such as greeting or interacting with visitors, working behind-the-scenes on exhibits or special projects or assisting with field trips or birthday parties.
Groups: College, high school, social, corporate, and other nonprofit groups are all welcome. A primary contact will be established for the group and it will be the responsibility of the group leader to coordinate for the group to arrive at the Museum for the scheduled volunteer assignment. Group volunteers are primarily project and special event based. This is a perfect program for groups that want to volunteer their time together. Group members must be at least 14 years old.
To learn more, please email volunteers@glazermuseum.org