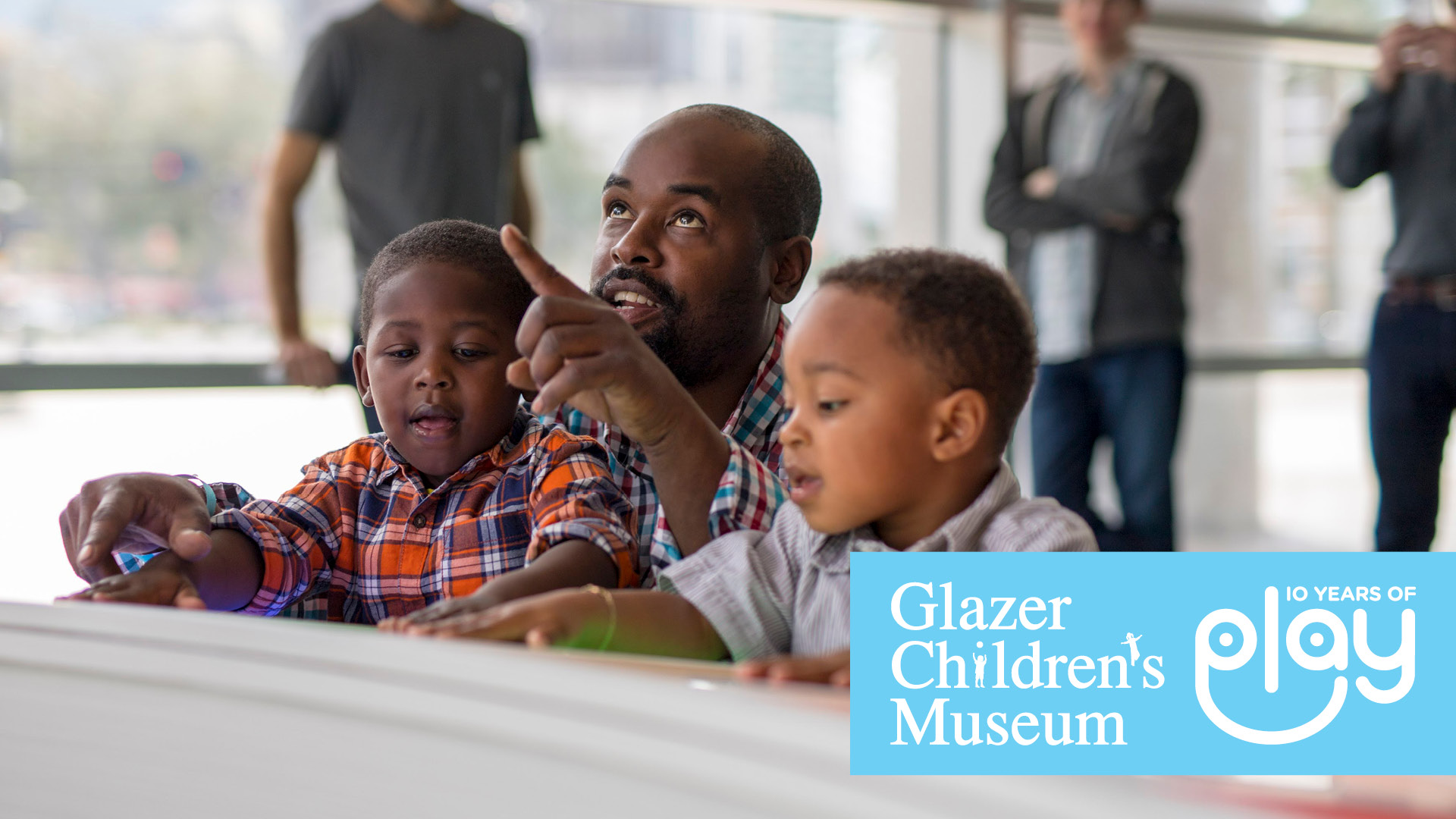 VISION
A community where everyone is included, enabled and empowered to dream and excel by creating a bright future fueled by imagination because we have invested early.
MISSION
To create a learning laboratory where children play, discover, and connect with the world around them to develop as lifelong learners and leaders.
OUR STORY
While learning is often formal and playing is for fun, the Glazer Children's Museum encourages children to play with purpose in an interactive learning environment.
For all grown-ups with a little-learner they care about, who chooses to play with purpose, we provide an interactive, learning laboratory with professional curated programs and people in a safe, warm, and nurturing space. Glazer Children's Museum gives your little-learner accessible, personalized opportunities to imagine and explore their potential as they grow up. Our little-learners are valued, resilient, and inspired to create their future!
---
FUNDING
As a nonprofit organization, the Glazer Children's Museum relies on private support and donations to provide hands-on learning experiences for Tampa Bay area families. Our funding comes 60% through admissions and special program revenue and needs 40% to come through charitable donations. The Glazer Children's Museum is so grateful for the support of our corporate and foundation supporters, friends, members, and museum visitors. Please consider joining our efforts by making a tax deductible gift today and bring the power of play to every member in our community.
All donations are tax deductible to the extent allowable by law. Tax ID 59-2637851 | Registration #CH20272. A copy of the official registration and financial information may be obtained from the division of consumer services by calling 8004357352 within the state. Registration does not imply endorsement, approval, or recommendation by the state. Please note the Museum is incorporated under the name The Children's Museum of Tampa Inc. and operates under the name Glazer Children's Museum.