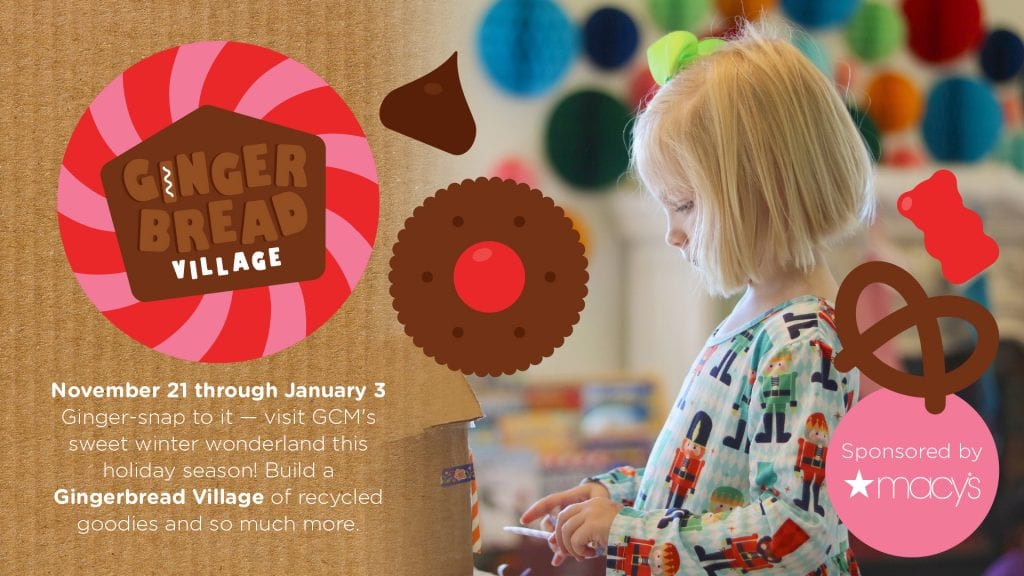 November 21 – January 3
Celebrate the holidays at GCM with a gingerbread-inspired wonderland, sponsored by Macy's. Visit our sweet winter wonderland to build a gingerbread house and watch our village grow, all made from recycled materials like cardboard, pipe cleaners, bottle caps, and more! Gingerbread Village is located on Level 2 and is included with museum admission.
Reserve Your Playtime in Gingerbread Village
A note for GCM Members: In order to reserve playtime as a Member you must log in or register with the matching first and last name, email address, and mailing address that is listed on your Membership. Please fill in for Member Adult and Member Child. If you are having trouble registering please message us on our Facebook page, we'll be happy to help you!
---
Memories from Gingerbread Village's Past