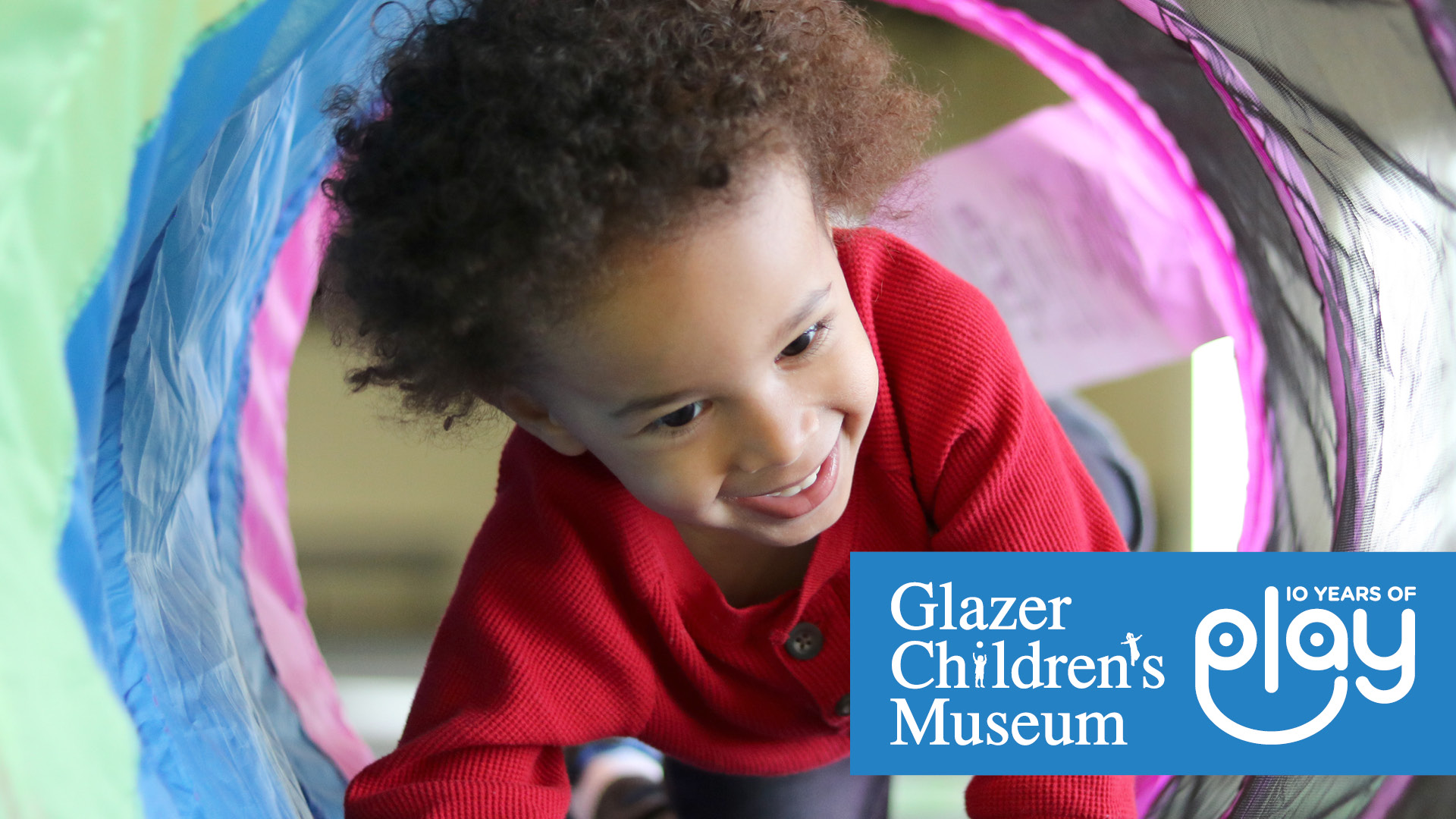 GCM believes that every child deserves a fun, safe, and inclusive space for imagination and discovery. Our financial access programs provide families and schools in need with access to museum admission, play sessions, field trips, and camps at little-to-no cost.
Learn & Play Tampa Bay
Learn & Play Tampa Bay is a play-based early learning program offering bilingual play sessions designed for children five and under and their caregivers. Learn & Play classes are offered BOTH virtually through live-facilitated sessions and at community sites across Hillsborough County at no cost to families. This program focuses on early childhood development, social interaction, and deepening the family connection through circle time, stories and sing-a-longs, art, and physical play. Funding is generously provided by the Children's Board of Hillsborough County. Learn more.
Children's Board Free Tuesday
The Children's Board of Hillsborough County proudly presents Free Tuesdays held on the first Tuesday of every month, with Free Museum admission for a certain timeframe. Free Tuesdays align with the Children's Board's mission to promote the well-being of children and families by uniting community partners, investing in innovative opportunities, and leading the county in best practices so that the whole community can realize its full potential. Join us at GCM with great partners like WEDU PBS for free, family fun. Learn more.
Museums for All
Glazer Children's Museum is a part of Museums for All, a signature access program of the Institute of Museum and Library Services (IMLS), administered by the Association of Children's Museums (ACM), to encourage people of all backgrounds to visit museums regularly and build lifelong museum-going habits. The program supports those receiving food assistance (SNAP) benefits visiting Glazer Children's Museum for a minimal fee per person, up to four people, with the presentation of a SNAP Electronic Benefits Transfer (EBT) card. Similar free and reduced admission is available to eligible members of the public at more than 500 museums across the country. Museums for All is part of the Glazer Children's Museum commitment to seek, include, and welcome all audiences.
Title 1 Scholarships
At the Glazer Children's Museum, we believe that every child deserves the chance to play with purpose and develop as a lifelong learner and leader. We are proud to offer Title 1 School scholarship opportunities to ensure the Museum can serve as a resource for all students in our community. Close to 5,000 Title 1 students per year visit the Museum for free as a part of our Social Responsibility Initiative. Learn more.
Camp Scholarships
At the Glazer Children's Museum, we believe every child deserves to play with purpose. We are proud to offer a limited number of camp scholarships for our Summer, Fall, Winter, and Spring Break camps. Scholarships are awarded based on financial need and camper interest. Learn more.
Ways to Give
You can help us continue to give a quality, educational, and playful experience to all children in a number of ways. From a monthly donation to investing in a program or exhibit, or even hosting a fundraiser of your own, you can keep the play going at GCM! Learn more.