Join GCM Team Member Emily in making ice cream with only five ingredients you probably already have at home! After you make your ice cream, add your favorite toppings to it and enjoy! And while you're eating your yummy ice cream creation, color and cut out our ice cream activity sheet to make a gigantic ice cream cone!
Materials Needed:
1 cup of Half and Half

2 tbsp. Granulated Sugar

½ tsp. Vanilla Extract

3 cups of Ice

⅓ cup of Salt

Sandwich bag and a Gallon bag

Oven Mitts or Towel
Instructions:
Take your small resealable plastic bag and add your half-and-half, sugar, and vanilla extract. 

Push the air out of the bag and seal it.

Add the ice and salt to the larger plastic bag. The salt is going to lower the freezing temperature of the ice and will make it even colder than it usually is. The extra cold ice will cause our mixture to freeze and the end result will be our ice cream!

Put the small bag inside the bigger bag, put your oven mitts on, and start to shake. 

Shake for approximately 7-10 minutes. Once your ice cream has hardened, scoop it out of the bag and enjoy!
Click the image to download and share your kiddo's creation with the hashtag #GCMatHome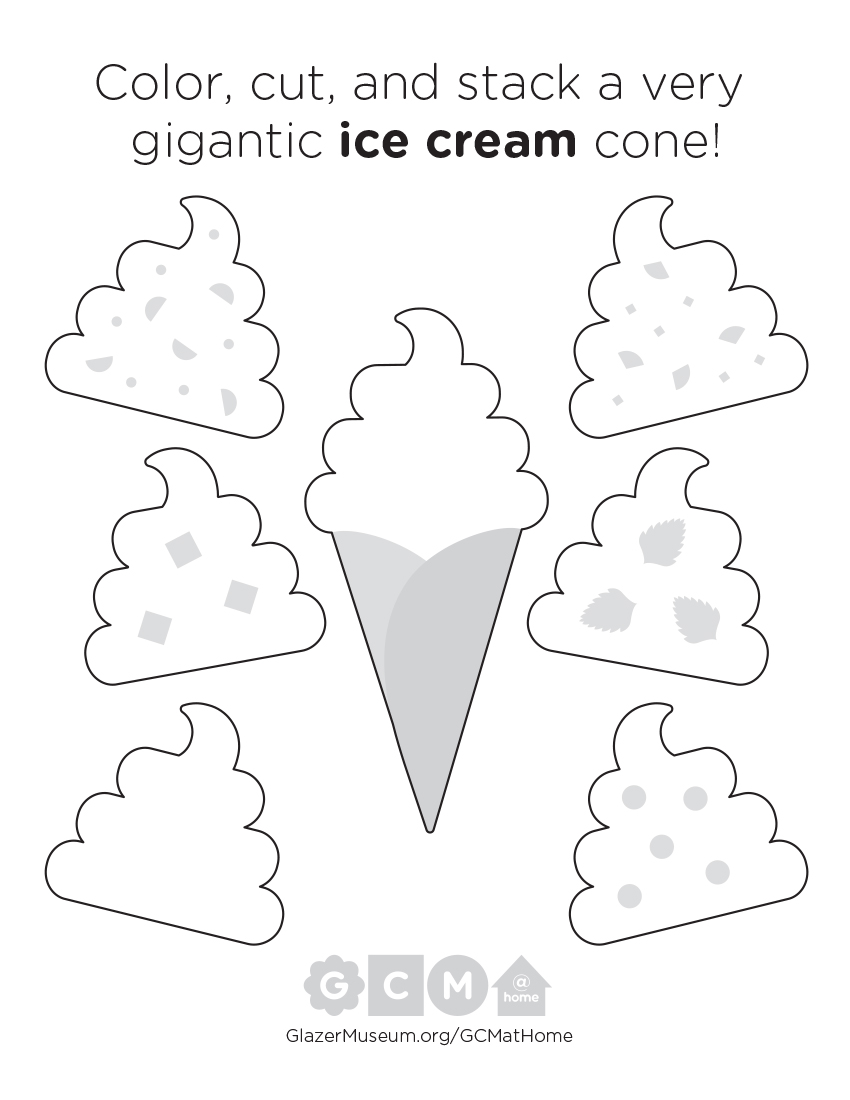 Team GCM Creators: Carlynn, Emily, & Lauren
This post is brought to you by