Tuesday, August 23, 2022 from 7-9am
Tickets $50
Glazer Children's Museum is proud to host Let's Talk Play — an educational breakfast on Playful Brain Building for caregivers, business leaders, educators, and the whole community. We invite you to join us in a conversation on how play impacts early childhood brain development with special guest speaker, Joanna O. Courtemanche, and moderator, Karimah Henry, and play expert, Pam Hillestad.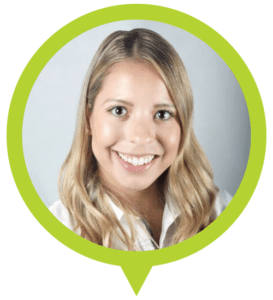 Speaker
Joanna Courtemanche, MPH
Extension Agent I-Human Development
UF/IFAS Extension Hillsborough County
Joanna O. Courtemanche is an experienced extension bilingual agent for the University of Florida, serving the greater Tampa Bay area. She leads community-based educational programming for families and community partners to meet the needs of diverse populations. She teaches programming from Better Brains for Babies Georgia, a curriculum that promotes awareness and education about the importance of early brain development in infants and young children. Joanna's research background includes a Master's in Public Health focusing on human relationships, family and child development, and mental health.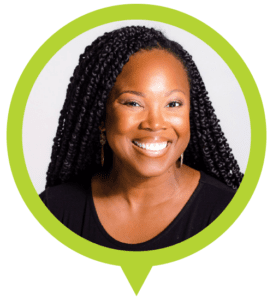 Moderator
Karimah Henry
Influencer
Crafting a Fun Life
Karimah Henry is the creator of the blog, Crafting a Fun Life. She shares fun art projects and family-friendly activities for parents and caregivers. She also shares fun holiday crafts with viewers of the local TV networks, as well as a local parenting magazine.
As a former preschool teacher, Karimah helped children develop their artistic capabilities and effectively incorporated play-based learning.
When she's not creating content or crafting, she enjoys spending quality time with her husband, two boys, and their dachshund.

Play Expert
Pam Hillestad
Vice President of Play & Learning
Glazer Children's Museum
Pam Hillestad is the Vice President of Play & Learning at the Glazer Children's Museum. Pam is a 28-year veteran of the Department of Defense Education Activity, and a 2-time Teacher of the Year. During her teaching career, she taught high school English and served as a Professional Development Trainer and coach on US military bases in 4 countries. Pam retired from service in 2015 and joined GCM in January of 2017 where she has helped develop programs like GCM at Home, Family Play Projects, and Let's Talk Play. Pam oversees and inspires a team of more than 13 members of the Education department and encourages all of Team GCM to find moments of play in the everyday.
She has a BA in English from St. Olaf College, MN, and an MA in Educational Leadership and Curriculum Development from Framingham State University, MA.
Sponsorships Available
If you're interested in sponsoring future events,
please contact Anysia McDowall at giving@glazermuseum.org
Sponsored By