MUSEUM CLOSED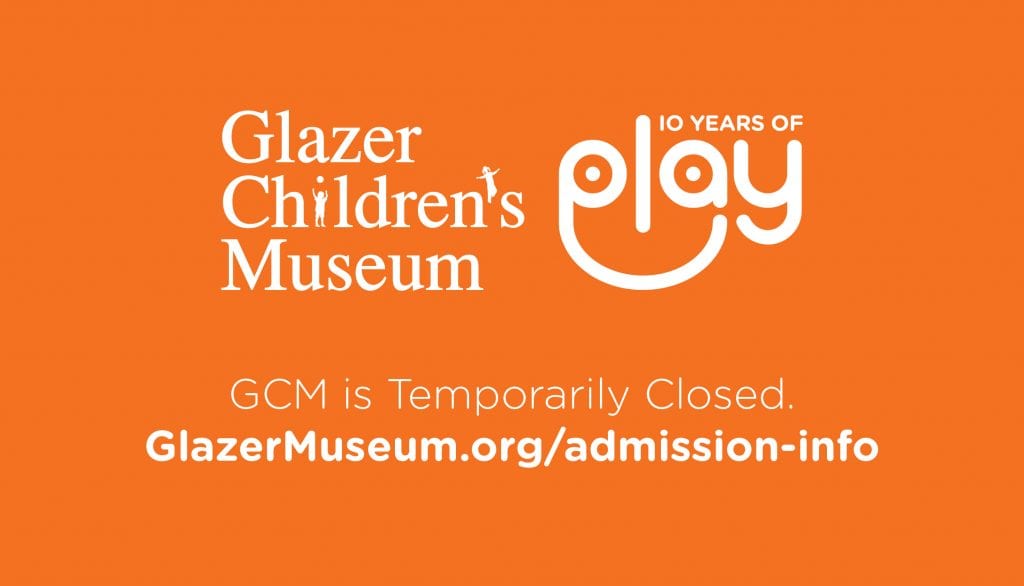 Glazer Children's Museum Statement on COVID-19 (coronavirus)
The Glazer Children's Museum is committed to the safety and well-being of our guests and staff. Thanks for sticking us as we all navigate this confusing time as a community. Along with many other attractions, the Glazer Children's Museum is temporarily closed. All active memberships will be extended for the number of days GCM is closed so you won't miss out on your full year of imagination and discovery.
While you're stuck at home, we can still be a source of fun and learning for your family! We have launched 
GCM at Home
, a new section of our website where we will post videos, printable activity pages, recipes, and other fun ideas for you to try at home. Follow along at 
GlazerMuseum.org/GCMatHome
.