IMPORTANT INFORMATION GUEST CODE OF CONDUCT MASK POLICY MAKE A RESERVATION Reopening Plan: Phase 2
We know that children need play now more than ever. The past months have created fear, loss, and change for our children, and we know that play is a balm for the stress our families are under. As a vital part of this community, we are committed to serving the children of Tampa Bay and remain steadfast in our mission to provide a safe outlet for imagination and discovery.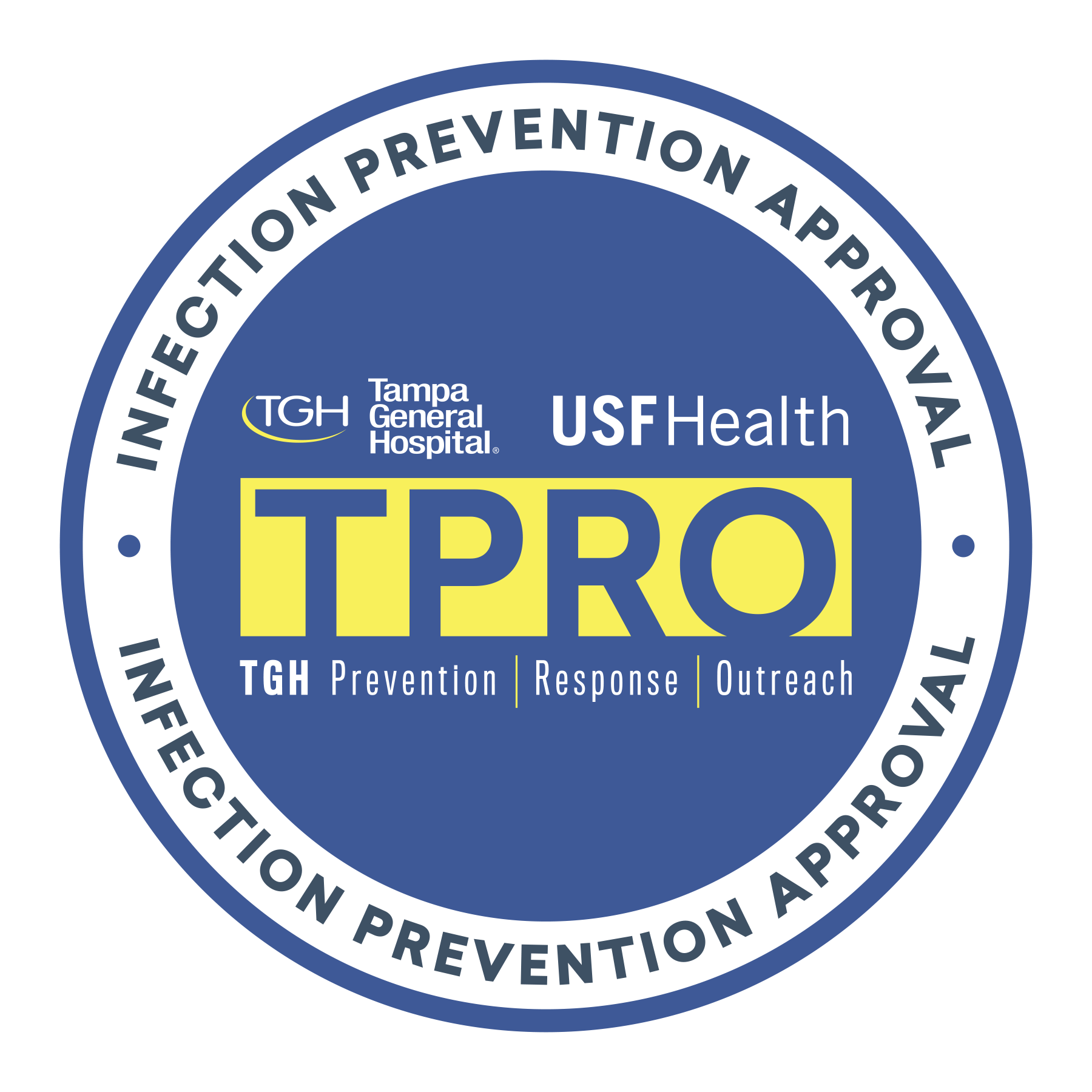 The following Reopening Plan: Phase 2 expands on our ten years of experience operating as a clean, safe, and fun museum. Those principles, Clean, Safe, and Fun, will continue to guide our operations. Special thanks to Hillsborough County and USF Health for reviewing this plan.

Sarah Cole
President and CEO
Important Information
Masks are required for all guests over the age of 5. The Centers for Disease Control and Prevention (CDC) says face coverings should not be placed on young children under the age of 2. Please see our Mask Policy

Some exhibits have been modified for health and safety. Please review our Phase 2 comprehensive reopening plan

for more information

Museum members enjoy free admission. To reserve as a Member, log into the website before purchasing to enjoy member rates.

The museum will not be accepting cash payments, and guests should purchase in advance.

See our detailed, Phase 2 comprehensive reopening plan

for more information
Guest Code of Conduct
In response to the COVID-19 pandemic, we have developed a Guest Code of Conduct to keep all our guests and staff safe and healthy. To see everything GCM is doing to keep you safe, visit GlazerMuseum.org/cleansafefun
If you or your child are feeling sick or have a fever, please do not enter. We hope you will visit on another day when you are well. View our full sick policy here.
Guests age 5+ are required to wear masks that cover the nose and mouth. Please see our Mask Policy

Wash your hands and/or visit our hand sanitizing stations before you enter and frequently throughout your visit.

Please maintain a physical distance of 6ft from staff members and guests who are not with your group.

Please adhere to the capacity limits posted in the exhibits.

We strongly encourage you to use the stairs if you are able, to leave space in the elevator for those who need it.

Please leave your stroller in the Level 1 stroller parking if possible.

Please wipe your feet on the rugs as you enter the building, and remove shoes in the designated Shoe-Free Zones.
Mask Policy
Please note that our official mask policy follows mandates by the City of Tampa and Hillsborough County. We require that guests 2 and older – who are able to wear masks – are required to wear masks that cover the nose and mouth. If your child is unable to wear a mask, they will not be required to! When you arrive at the museum, please tell our guest services team that your child is unable to wear a mask, and we will give them a sticker that says "Approved to be mask-free." Others in your group who are able to wear masks are still expected to do so. If you have further questions, please email info@glazermuseum.org