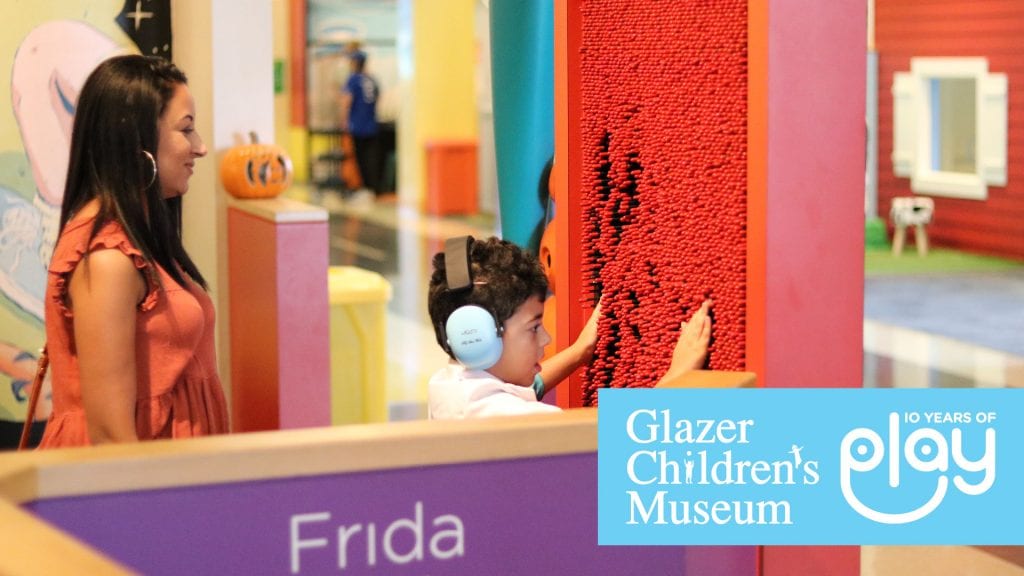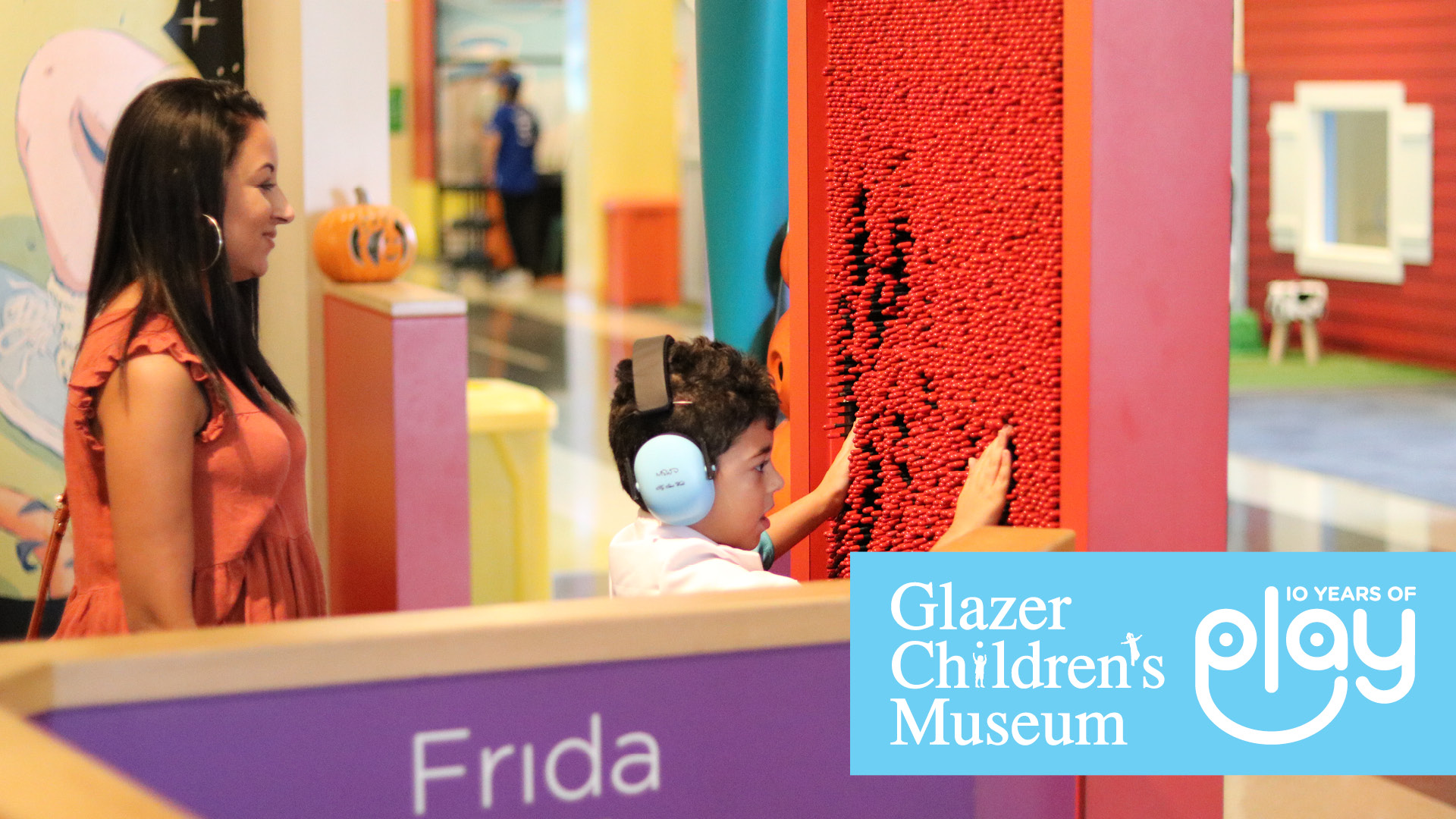 We believe that every child deserves a fun, safe, and inclusive space for imagination and discovery. GCM is proud to be certified as an Autism-Friendly Business by Center for Autism & Related Disabilities at the University of South Florida (CARD) and to be honored as the 2019 Employer of the Year by the Mayor's Alliance for Persons with Disabilities. Our thoughtfully curated sensory-friendly events offer special tools, community resources, and lights and sounds turned down. Check out our monthly Sunshine Sunday program, sensory-friendly versions of our most popular seasonal events like Halloween Spree, and other tools listed below.
Plan Your Visit Sunshine Sunday Sunshine Squad Adaptability Boxes Camp Imagination Sign Up for Emails Upcoming Events
Plan Your Visit
Our friends at CARD have developed a Social Story to help you plan your visit to GCM. Download it here. For general admission information, please visit GlazerMuseum.org/visit For further assistance on planning your visit, questions, or feedback please email info@glazermuseum.org or call 813 443 3861
MASK POLICY
Please note that our official mask policy follows mandates by the City of Tampa and Hillsborough County. We require that guests 2 and older – who are able to wear masks – are required to wear masks that cover the nose and mouth. If your child is unable to wear a mask, they will not be required to! When you arrive at the museum, please tell our guest services team that your child is unable to wear a mask, and we will give them a sticker that says "Approved to be mask-free." Others in your group who are able to wear masks are still expected to do so. If you have further questions, please email info@glazermuseum.org
Sunshine Sunday
Sunshine Sunday is a special monthly event for children with special needs and their caregivers. Come explore the Museum with lights and sounds turned down and sensory adapted tools, special programs, and community resources at your fingertips. Learn more.
Sunshine Squad
Sunshine Squad is a sensory-friendly opportunity for tweens and teens to practice their social skills by playing games, interacting with others their age and those on a similar journey! Learn more.
Adaptability Boxes
Adaptability Boxes are available at Guest Services, by request. These boxes include tools like weighted vests, fidget toys, noise-canceling headphones, and more.
Camp Imagination
GCM always strive for inclusion, so we are particularly proud to offer Autism-Friendly weeks at Camp Imagination! Each summer, select weeks of camp feature additional specially trained staff, a quiet space for campers who need a break, and an optional orientation the week prior so campers will know exactly what to expect! Learn more.
Sign Up for Emails
Upcoming Events
Upcoming Dates:

April 25 at 10:00 am
-
1:00 pm
May 30 at 10:00 am
-
1:00 pm
June 27 at 10:00 am
-
1:00 pm